Delivering Futuristic-Flatter-Faster, Floors
Today India is becoming a manufacturing hub for most of the industries and warehouses have evolved from being traditional "godowns" to modern setups with storage and handling points featuring technology implementation and space optimization providing value-added services. However, the Indian industrial and warehousing sector is faced with severe challenge of lack of physical infrastructure of international standards. Though much upgradation has happened in terms of superstructure with use of pre-engineering metal buildings by manufacturing units and warehouses, flooring is still being done the traditional way. We at LTFSPL are filling this knowledge gap by Delivering Faster-Flatter-Floors for Future.
Equipped with a full range of hi-tech equipment, experienced and qualified teams of professionals, we are able to provide fine tolerance floor as per international standards including TR-34, DIN 15-185 & ASTM 1155, meeting today's defined and free movement surface regularity requirements for smart warehouses, industries and retail outlets.
An ideal floor would be perfectly flat and level and have no joints. However, there are limits to the dimensional accuracy of any construction and as concrete shrinks after construction, it is not possible to dispense with joints completely. Joints are also required because there are practical limitations on the area of floor that can be constructed at any one time. In most industrial, warehousing and retail buildings, concrete floors will provide a durable wearing surface, provided that the guidance on design, materials and construction procedures is followed.
In some environments the floor must be protected by other materials to give chemical resistance. We cover all aspects from design, detailing and specification, through to material selection, preparation, installation and then maintenance of floor slab. We have extensive experience with fibre reinforced concrete utilising variety of fibres including steel, polypropylene micro and macro synthetic fibres.
We lay floors with Laser Screed (large line laser screed with a boom of 6.1 m – Model S15 R & copperhead – small line Laser Screed machine) which does not require guide rails to screed concrete; it eliminates the need of having formwork at regular intervals except at day joint thus making wide bay construction of pore size 300 to 2000 M2. This reduces construction joints by say 80% which is the weakest section of a floor. The load transfer across the joints is done by using plate (diamond/rectangular) dowels and armoured joints (for edge protection) and carry out surface finishing for flatness by using bump-cutter and check rod etc., and imported power float equipment like walk behind and ride-on trowel. All this helps to achieve best possible flatness with no chance of error right from the beginning to the end of job. For floor surveying, automatic robotic Floor Pro is used to ensure to our clients that we walk the talk.
We are the specialist Indian flooring company having expertise to lay high tolerance Superflat Floor as per TR 34 for channel or wire guided VNA with Racking heights more than 8 to 15 m and aisle less than 2 m width. With experience of laying more than 9 Million sq feet of floor in last 4 years, we are here to deliver floors as per International standards. We have recently introduced Nano Silca based reactive colloidal silica products from Lythic Inc, USA to India for floor densification & polishing.
Lythic Day 1 (troweling & curing aid product) was recognised as the best Innovative product of the year at WOC 2013. Lythic densifier eliminates the risk of whitening as it contains less than one half of 1 % Metallic salts unlike other Silicate densifiers which may have up to 25% metallic salts, and presents a risk of whitening of surface. The self-bonding ability is the driving force in our Lythic Protector, SPD Protector, and Lythic Cleaner products. Each delivers more silica, bonded into the floor, improving the surface with every application and ensuring that each application bonds tightly.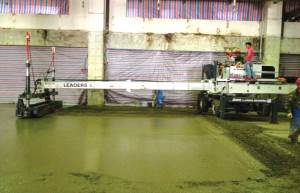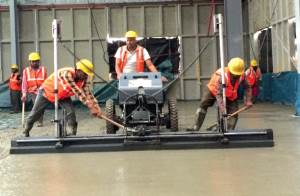 … Delivering Faster – Flatter – Floors for Future!

ankara escort
çankaya escort
ankara escort
çankaya escort
escort ankara
çankaya escort
escort bayan çankaya
istanbul rus escort
eryaman escort
escort bayan ankara
ankara escort
kızılay escort
istanbul escort
ankara escort
ankara rus escort
escort çankaya
ankara escort bayan
istanbul rus Escort
atasehir Escort
beylikduzu Escort
Ankara Escort
malatya Escort
kuşadası Escort
gaziantep Escort
izmir Escort