Creating Flattering Flat Floors
Lamba Techno Flooring Solutions is one of India's biggest Concrete Flooring company that provides complete flooring solutions for high tolerance Flat Floors as per International Standards i.e TR 34, DIN (Greman) & ASTM standards. Lamba owns the largest fleet of laser screed machines in India from SOMERO (World leader in Laser Screed Machines) to execute floors. It has owned an Automatic Robotic floor surveying instrument (Floor PRO) to survey super flat floors. With these machines the company is able to serve its customers on time. Lamba Techno has worked with world renowned consultants such as Face Consultants (UK) & Monofloor Consultant (UK) along with prestigious client like Saint Gobain, Knorr Bremse, Honda Seil, Maruti Suzuki, Mahindra, Escorts, Macaweber, Shimizu Corporation.
Lamba techno's services include:
– Design & built turnkey projects with Fibres as reinforcement.
– Floor Densification & polishing with Lythic Products (USA).
– Large Line Laser Screed (SOMERO's S 15 R) & laser screed (Somero's Copperhead 3.0) & truss Screed execution of Floors.
– Flat Floors with High Tolerance (as per TR 34 & DN standards)
– Joint Less Floors with big panel sizes.
Innovative Introductions by Lamba Techno Flooring Solutions
With the growing demand of construction industries in India, many MNCs are either now starting or increasing their presence in India to cater to the demand for construction materials, be it mass concreting or water proofing. This has led to a technological outburst in the field of construction inspiring us to adapt to more sustainable form of technology. With retail, industrial & warehousing sectors booming in India a large demand for high end finished floors is being felt instead of traditional Trimix or VDF flooring solutions to cater to the requirement of various MHE (material Handling Equipments) and dust proof polished surface for hard-wear with aesthetic appeal.
 In Warehouses MHE is used in two distinctive areas; area of free movement traffic and area of defined moment traffic:
• In free-movement areas MHE can move randomly in any direction. These typically occur in factories, retail outlets, low level storage & food distribution. They are also found alongside defined-movement area in warehousing.
• In defined movement areas, vehicle uses fixed path in very narrow aisles (VNA); they are usually associated with high level storage racking. In these aisles, the regularity of floor is critical factor. The layout is designed specifically to accommodate racking & MHE only.
Distribution & warehouse facilities often combine areas of free movement for low level activities such as unloading & packing alongside areas of defined movement for high level storage. Lythic solutions Inc, USA has now introduced the game changer technology of reactive colloidal silica in the field of concrete floor finishing. It uses nano-scale amorphous silica particles mechanically suspended in water rather than chemically tied up in a compound.
These Nano Sized Silica Particles:-
– In their low-viscosity suspension penetrate quickly, deeply, and cleanly into concrete.
– React very efficiently with lime in concrete.
– Have huge surface area – 400-500 m2/gr – and offer many more chemical reaction-sites, making them far more reactive than conventional silicate products such as densifiers.
– These reactions form cementitious compounds in the concrete's pores that harden and densify the surface with less wait and less waste.
– Also bonds to itself, a property not found in any silicate product.
– This enables Lythic products to bond to specialty cementitious products where silicates fail to react.
Lythic solutions has now made its presence in India by bringing its most innovative product at WOC 2013 "DAY-1". Lythic DAY 1 is like having an extra finisher on the jobsite. It is used during laying of freshly placed concrete and during troweling of dry shake hardener as a finishing aid to improve workability with more efficient closing of surface.
– Day1 extends finishing time without adding excessive water. As you spray Day1 and work it into the surface, it reacts with lime in the concrete to slow surface drying. This gives you 15- 45 minutes extra to finish the slab right, and makes it easier to close it properly.
– When finishers try to buy extra time by adding water to the surface (sometimes called "blessing the slab"), it weakens the concrete and can cause dusting and other problems. Day1 makes extra water unnecessary. It strengthens the surface and eliminates dusting.
– By slowing surface drying, Day1 also helps prevent checking, crazing, and premature set.
– Day1 can improve every finishing job. In adverse conditions such as wind, high heat, and low humidity.
The Next Generation Lythic Densifiers
The densifier increases the concrete's surface hardness so it can be polished, and plugs many pores to create a shiny and more stain-resistant surface. Colloidal silica in Lythic Densifier works by reacting with lime in concrete. During hydration, approximately 20 per cent of a concrete mixture's portland cement is converted to lime, which has no structural value in concrete. However, colloidal silica reacts with lime to form calcium silica hydrate (CSH) crystals, the same type of mineral compound that acts as the binder in concrete and imparts strength. Additional CSH fills the pores in concrete and increases the hardness and stain resistance of the surface. Colloidal silica produces similar reaction to pozzolans added to concrete mixes—such as fly ash or silica fume—to increase their strength. The difference is Lythic colloidal silica densifier is surface applied and delivers its benefits after the concrete has set. It can be used on freshly placed concrete, or slabs in place for decades. Reactive Colloidal Silica even bonds to and hardens decorative cementitious overlays that are low-lime and do not react with silicate densifiers. Lythic Densifier also eliminates the problems of silicate densifiers.
Advantages of Lythic Densifiers
More Effective: Fills the porous structure more consistently, and can even "rescue" soft or damaged concrete.
Safer for Workers and Jobsite: It is 100X-1000X times less caustic than silicates.
Speeds up Project: No, scrubbing in, no overnight curing, no scrub off.
Safer for Environment: No caustic residue to scrub off and dispose of as a hazardous material. It is shipped as concentrate to reduce transportation impacts.
Works Well on Overlays: Bonds directly to silica in the overlay cement, making it stronger and more polishable.
Cost Effective: Cuts steps, reduces labour, high coverage rate, shipped as concentrate to save shipping costs.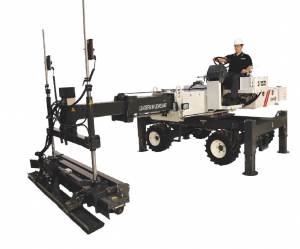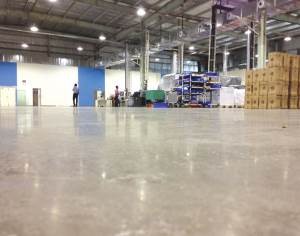 … Delivering Faster – Flatter – Floors for Future!

ankara escort
çankaya escort
ankara escort
çankaya escort
escort ankara
çankaya escort
escort bayan çankaya
istanbul rus escort
eryaman escort
escort bayan ankara
ankara escort
kızılay escort
istanbul escort
ankara escort
ankara rus escort
escort çankaya
ankara escort bayan
istanbul rus Escort
atasehir Escort
beylikduzu Escort
Ankara Escort
malatya Escort
kuşadası Escort
gaziantep Escort
izmir Escort